How To Write An Argumentative Essay Introduction
Jan 04,2023 | iLovereading.sg Pte Ltd
If you're wondering "How do I write a good introduction?", you've come to the right place.
The first thing that an examiner–and any reader–would come across in an argumentative essay is the introduction. Not only does a good introduction reel them in and explain things clearly, it also ensures that you, the writer, begin the essay-writing journey in the right direction. Starting the essay off with a strong introduction can, in fact, make all the difference!
There are three important parts to an argumentative essay introduction:
The Hook
Draw the audience into the essay with a fascinating fact, shocking statistic, or quality quotation. A hook can also be a relevant scenario, a rhetorical question, or a reference – anything interesting and relevant! As you can see, writing a good hook requires good general knowledge.
Background Information
Let the audience know what is going on! Catch them up to speed with some recent or ongoing developments, or historical context about the issue. As you can expect (undoubtedly), if students are not voracious readers, it can be difficult writing a solid introduction.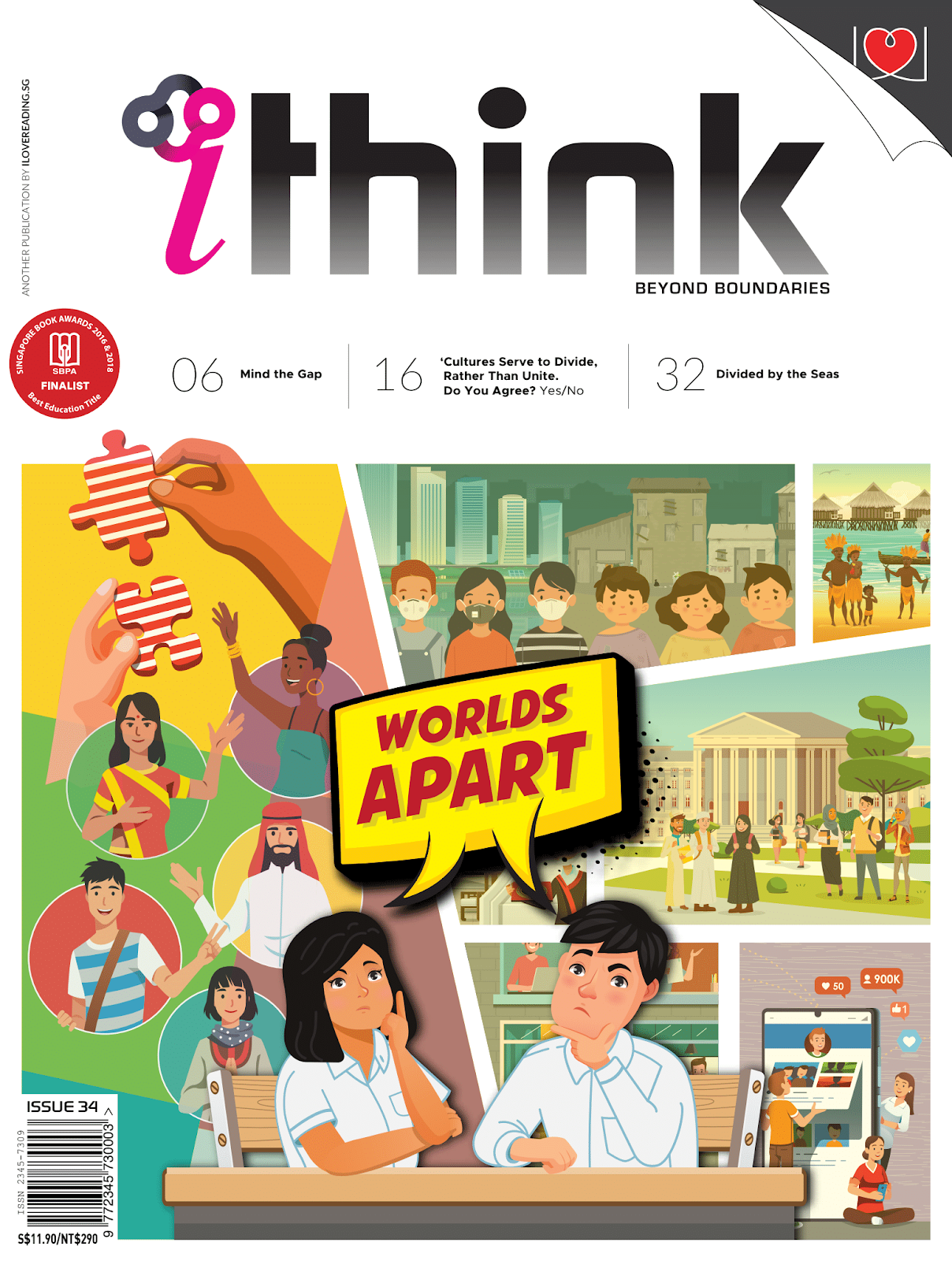 (Did you know? Getting into the habit of reading widely ensures that half the battle is won even before you even start writing. iThink Magazine's issues are based on different themes including current affairs and #trending topics suggested by our student readers themselves! We strive to provide an Instagrammer teenager with relevant, engaging content that will get them reading and writing better in the English exam.)
Thesis Statement
What's the essay about? Also known as a stand, the thesis statement is the core of the introduction. It sums up the student's position on a particular issue in a single sentence, and determines what goes into the rest of the essay – which should provide evidence and explanations to support the thesis statement.
Here's how it looks when it all comes together: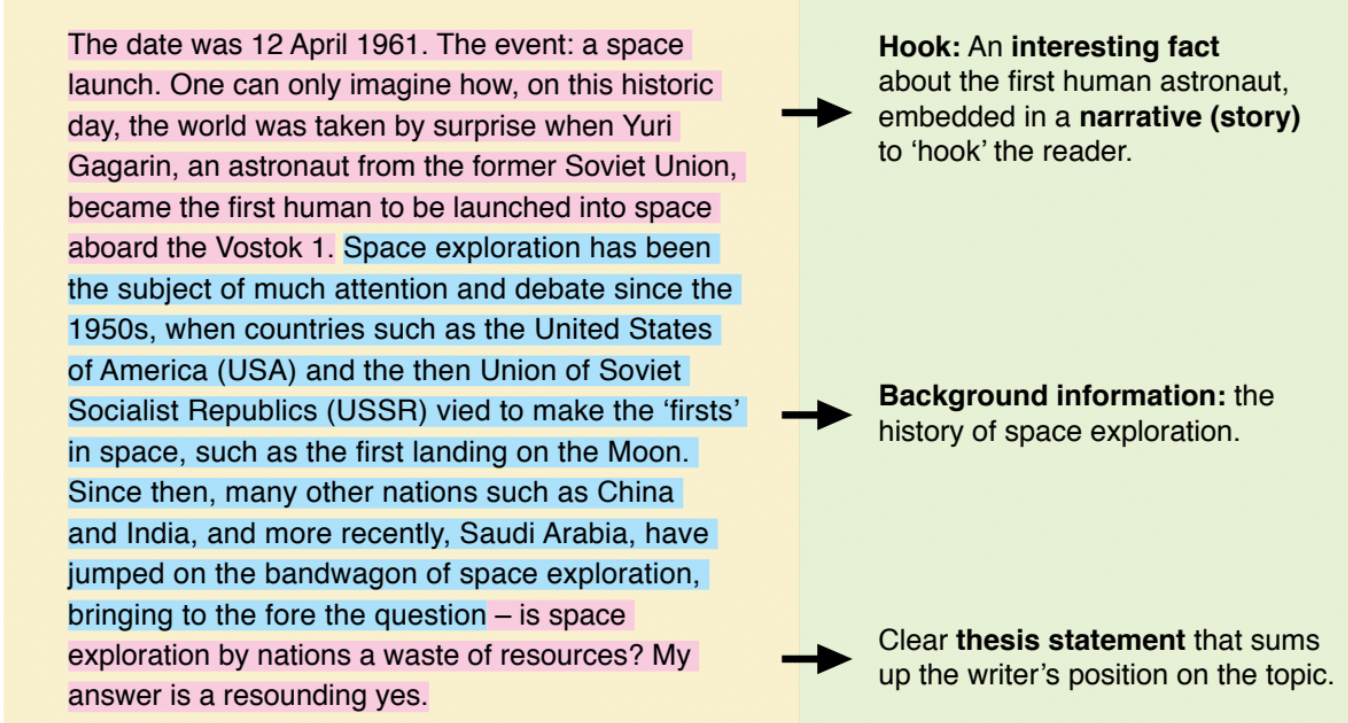 Putting together an introduction for a "Yes" argumentative essay – find out how to construct one for a "No" essay in iThink magazine 2021 issue 33 "Beyond the Clouds"!
With a solid introduction, the essay starts off on the right foot. Now you're off to tackle other obstacles, which, like any other obstacles, make the journey worthwhile.
(Sounds familiar? If you're reading this article, you're probably preparing for one right now.)
Comment