Results-focused English enrichment resources that will get your child writing better essays for the O-Levels
Is your child struggling with how to write a good essay? We can help!
iThink Magazines are full of the best model essays and contain plenty of essay practice questions from past year exams. It is designed to help your child master essential tips on how to write an A1-quality essay.
Written by a team of highly qualified trained teachers and led by a former English Head of Department, every issue has been written to help your child increase their general knowledge, understand techniques of how to write a good essay, and apply their learnings with practice questions.
iThink Magazines provide methods and strategies to master the below 6 essay formats that are tested in the O-Levels:
Argumentative Essay

Descriptive Essay

Expository Essay

Hybrid Essay

Narrative Essay

Personal Recount Essay
Each issue also comes with worksheets and suggested answers.
Helping students write better essays since 2014,iThink Magazine was nominated Best Education Title by Singapore Book Awards in 2016 and 2018 and has been used by teachers in more than 50 schools.
iThink Magazines contain:
Model essays with #trending content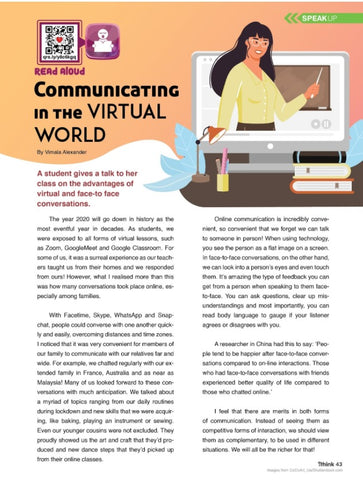 Each issue contains 5 different O-Level essay formats that cover interesting hot topics. This allows your child to learn from model essay examples while growing in general knowledge.
Magazines in this selection cover the below content:
Techniques and tips clearly explained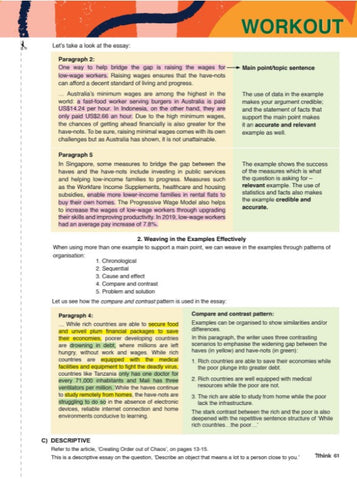 Every model essay comes with worksheets that analyze techniques used so that your child learns what about the essay makes it a model example, and how to do the same.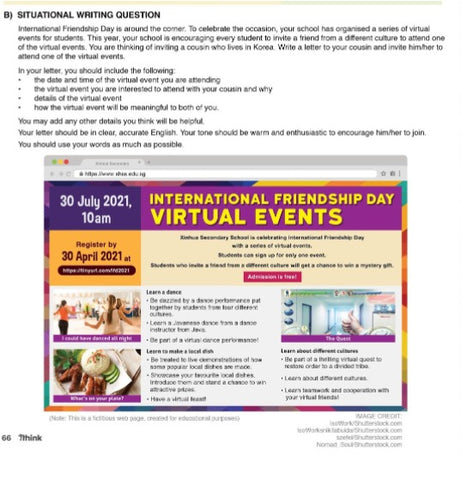 Your child can immediately put the learnings into practice with a list of essay practice questions. We also feature selected essays in our upcoming issues as model essays, or essays that will be used as examples for areas of improvement. Selected essays will be rewarded $20 each. Interested? Send in your essays to editor@ilovereading.sg!
Dont lose out on a chance to help your child write better essays for the O-Levels. Buy now!
The bundle consists of,
- Ithink issue 13 - Tune In, Let's Jive
- Ithink issue 22 - Best Teamwork, We, Me
- Ithink issue 27 - Art, Film & Media
- Ithink issue 32 - Health Matters
Get your Instagrammer teenager reading more and doing better for the O-Level English exam with iThink magazine