Dear Parents,
Results-focused English enrichment resources that will get your child writing better essays for the O-Levels
Is your child struggling with how to write a good essay? We can help!
iThink Magazines are full of the best model essays and contain plenty of essay practice questions from past year exams. It is designed to help your child master essential tips on how to write an A1-quality essay.
Written by a team of highly qualified trained teachers and led by a former English Head of Department, every issue has been written to help your child increase their general knowledge, understand techniques of how to write a good essay, and apply their learnings with practice questions.
iThink Magazines provide methods and strategies to master the below 6 essay formats that are tested in the O-Levels:
Argumentative Essay

Descriptive Essay

Expository Essay

Hybrid Essay

Narrative Essay

Personal Recount Essay
Each issue also comes with worksheets and suggested answers.
Helping students write better essays since 2014,iThink Magazine was nominated Best Education Title by Singapore Book Awards in 2016 and 2018 and has been used by teachers in more than 50 schools.
iThink Magazines contain:
Model essays with #trending content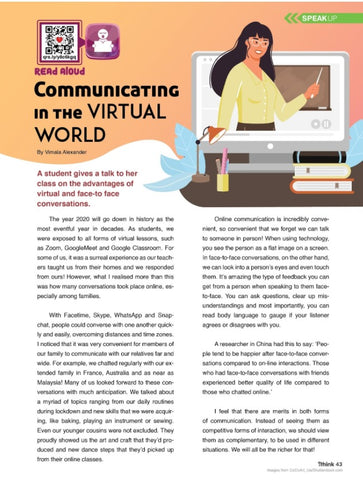 Each issue contains 5 different O-Level essay formats that cover interesting hot topics. This allows your child to learn from model essay examples while growing in general knowledge.
Magazines in this selection cover the below content:
Techniques and tips clearly explained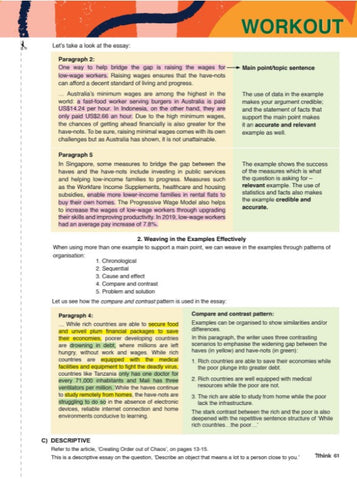 Every model essay comes with worksheets that analyze techniques used so that your child learns what about the essay makes it a model example, and how to do the same.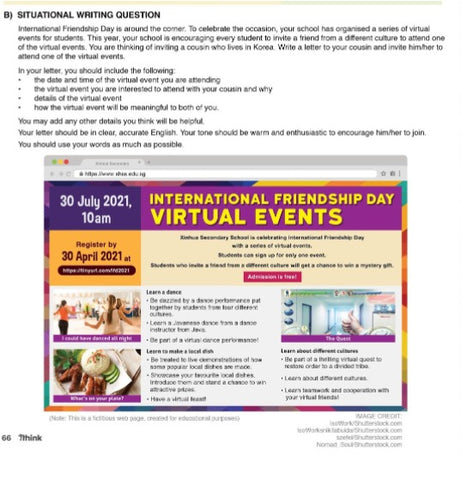 Your child can immediately put the learnings into practice with a list of essay practice questions. We also feature selected essays in our upcoming issues as model essays, or essays that will be used as examples for areas of improvement. Selected essays will be rewarded $20 each. Interested? Send in your essays to editor@ilovereading.sg!
Dont lose out on a chance to help your child write better essays for the O-Levels. Buy now!
Issue 33 - "Beyond The Clouds"
We take your child to the clouds and beyond, literally and figuratively. How has air travel been affected by the recent pandemic? How challenging is it to be an astronaut? Is space exploration a waste of national resources? How effective are cloud platforms for online learning? This theme aims to bring greater clarity to these 'cloudy' issues and more.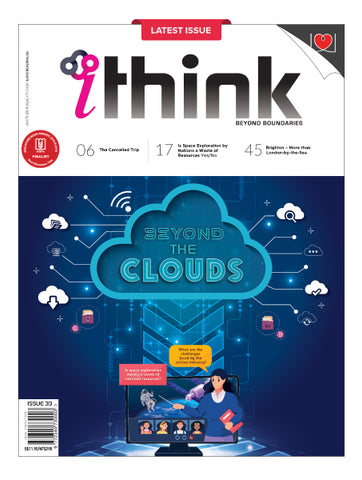 Issue 34 -"Worlds Apart" (publishing in April)
We take your child between worlds in this issue: from tribal communities to the modern, cosmopolitan world; the world of unique traditions to ones of familiarity. From the world of the haves to the have-nots and the world between bullied and bully. This issue encourages your child to question assumptions and develop multiple perspectives, as well as put themselves in others's shoes.
Double Issue 35/36 -"The Exam Issue" (publishing inJuly)
Exam time? Let us help. Inside this double issue is a treasure trove of original essays (of different genres) and comprehension texts, paired with detailed notes and exam-styled worksheets, and peppered with thoughtful illustrations.
A range of topics will be covered, with an explicit focus on skills to ace the Paper 1 and Paper 2 components of the GCE O-Level English Language examinations. We also share tips and common errors.
Issue 37- "Delivery" (publishing inAugust)
The discussions in this issue revolve around the myriad of definitions of delivery. How has modern technology influenced delivery services? Should we be more compassionate towards delivery riders? Is how a message is delivered more important than the message itself? What happens when a mother delivers a stillborn baby? This issue promises to expand your child's mind.
Orderyour 2021 issues today!
Newly published issues will be delivered straight to your mailbox in February, April, July, and August.
Issues already published up till the point of purchase will be delivered within 5 working days of ordering (i.e. If a purchase is made in June 2021, the February and April issues will be delivered within 5 working days of ordering)
Follow us on Facebook or Instagram for regular updates.
Get your Instagrammer teenager reading more and doing better for the O-Level English exam with iThink magazine.