Dear Parents,
Here is a combo deal for your little ones!
For a limited time only, receive a Pilot Pen Set, a file and a Traveloc (worth $60 in total) with every purchase of this bundle!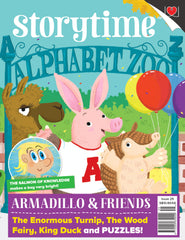 Storytime magazines
6 Issues (January, March, May, July, September, November)
Storytimeis a leading children's magazine from the UK for children aged 6 and above to be able to enjoy the below 10 wide-ranging benefits in 1 easy place:
Increase general knowledge

through stories from around the world

Enhance language development

through poems and rhymes

Learn moral values

through value-based fables

Increase vocabulary

through word banks

Develop fine motor skills

through free handicraft printables available online

Enjoy language

through captivating fairy tales

Have fun

while learning through interactive games

Encourage imagination

through colourful illustrations

Deepen bond with parents

through prompts for conversations

Spark creativity

through imaginary play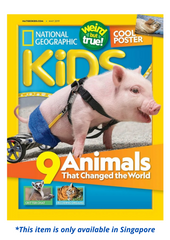 National Geographic Kids
(10 Issues*)
It's mind-boggling! NatGeo Kids is packed with stories and beautiful photos of wild animals, exotic places and interesting phenomena from around the world.

It's entertaining! Each issue includes cool features that make learning fun, like Weird But True,Bet You Didn't Know,Amazing Animals and more!

It's exciting! Selected issues come with bonuses to delight and surprise kids, like collectible animal cards and pull-out posters. It's fun! Clever games and riddles make kids curious and excited to learn about the world.
Nat Geo Kids is suitable for ages 6 to 12.
*Please note that your order will take 4 to 8 weeks of processing before the first issue will be mailed to you